Personalized gifts for all occasions and for everyone.
Gifts are flat priced and start from $30 and go up to $1000.
Basic
Ideal for occasional use
Send and track gifts
Premium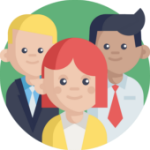 $49/mo
or,
$499/yr
(Save 15%)
+
$165 worth of added value
5 branded boxes + notes included
30 Direct mailers included
Ideal for growing teams
Pay as you go
FREE fast shipping
Option to purchase branded gift boxes and handwritten notes
Collect client testimonials on Google, Yelp, Zillow, Facebook
Option to pick gifts after Eva has collected client preferences
Collect customer data like preferences, birthdays and addresses
Magical birthday gifts
Upload CSV and automate gifts
Team management with admin controls
Zapier integration
VIP referral club (FREE gifts)
24/7 customer support
Direct mailers/postcards using handwritten notes
Add video messages with gifts
14 day free trial on premium plan. Cancel anytime.
Enterprise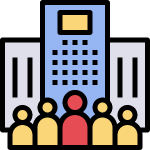 Ideal for customizations & complex use cases
All the Premium features PLUS
Full chat customization to capture leads & convert prospects
Complex use case handling. (For example, sending welcome swag to employees)
Full email, SMS customization and integration with your favorite CRMs
Compare Plans:
The Basics

Send Gifts

Ability to send gifts by creating a link, via email (connect your Google account), via text or via our iOS App.

Check gifts status

Check gifts status, edit price, add a handwritten note, track gifts or cancel a gift.

Explore & Buy Gifts

Explore gifts based on a recipient interest, occasion, price point and the results are shown based on 20,000+ gift ratings by recipients. Purchase and ship directly to the recipient or ship it to yourself to personally deliver.

Handwritten notes with gifts

Ability to add a non-branded handwritten note with any gift for $2/gift.

Pay for gifts

You only pay once a gift is accepted or when you purchase directly using "Explore & Buy" feature

Purchase credits from $200-$3000
Pay as you go
Pay as you go

Fast Shipping* + Packaging & Handling

$12-$15/gift
FREE fast shipping + $3/gift packaging & handling
FREE fast shipping + $3/gift packaging & handling
*Free shipping applies to 10 gifts/mo or 120 gifts/yr (standard shipping of $9/gift is charged after the threshold).
*Free within the US. International shipping charges extra.
*In case of returns due to address change request by recipient a shipping fee will be charged for re-shipping.
Advanced Features

Branded experience

You can upload your logo, brand colors, website/tagline and get custom printed gift boxes along with branded post cards for handwritten notes. Handwritten notes are added for no additional cost.

Collect Public Testimonials

Set up Eva chat to collect testimonials on your Google, Facebook and Zillow pages while the recipient is accepting your gift.

Gift Scheduling

Have a list of customers with closing dates or birthdays? Upload a CSV file or manually add gift recipients to schedule "anniversary" or "birthday" gifts. You can schedule multiple campaigns.

Magical Birthday Gifts

Every time your clients chat with Eva, Eva asks for their birthdays as well. Eva can automatically send them birthday gifts on your behalf.

Collect powerful customer data

Every time you send a gift, Eva gets to learn more about your customers. This data can then help you get a deeper understanding about your customers' tastes.

Team management with admin controls

Create multiple teams, invite/add team members & save different payment methods while making sure all of them can use the same branded gifts boxes and handwritten notes.

Pick Gifts

Let Eva chat and collect recipient preferences and then you can pick the final gift from the recommended options.

Custom templates

Create your own custom email/text templates based on different occasions and easily use them while sending gifts or in campaigns.

Direct mailers/postcards using Handwritten notes

Send branded handwritten postcards as direct mail campaigns for re-engagement. You can send campaigns to an existing list (who received gift from you via Eva) or to a new list.
Integrations and App

iOS App

Send gifts using the phonebook, add video messages to the gifts, check status of gifts and more.

Zapier integration

Trigger gifts based on an action in your CRM. For example, set up closing gifts every time a new tag is added to a contact in FollowUpBoss.
Customizations

Chat Customization

Full chat customization to capture leads and convert prospects.

Use Cases

Complex use case handling. (For example, sending welcome swag to employees)

Email, SMS Customization

Customize email and text communication that happens from Eva.
Other

24/7 customer support via chat

Add your company swag to gifts
Coming Soon

Add video messages to gifts via dashboard